Posts for: February, 2019
By Center For Cosmetic And Sedation Dentistry
February 14, 2019
At this time of year, hearts are everywhere you look, so it's fitting that February is American Heart Month, a time to focus on cardiovascular health. Cardiovascular disease, which includes heart disease and stroke, is the number one cause of death around the world. But did you know that there's a link between the health of your heart and the health of your mouth?
People with advanced gum disease have a higher risk of having a heart attack, stroke or other cardiovascular event, but what is the connection? For one, oral bacteria found in gum disease can enter the bloodstream, where it has been found in artery-clogging plaque. In addition, untreated gum disease has been determined to worsen high blood pressure, a major contributor to heart attack, stroke and heart failure. One study reported that when gum disease was treated, high blood pressure fell by up to 13 points. But perhaps the most significant common denominator between gum disease and heart disease is inflammation, according to many researchers.
Gum disease is the most common inflammatory disease, affecting nearly 50% of US adults over 30, and 70% of those aged 65 and older, according to the U.S. Centers for Disease Control. The body's inflammation response is a key weapon in fighting infection. However, when there is chronic low-level inflammation such as occurs with untreated periodontal (gum) disease, many adverse health effects can result. In one Harvard University study, chronic inflammation was found to triple the risk of heart attack and double the risk of stroke.
The relationship between gum disease and heart disease is still not completely understood, but there's no denying that a connection exists between the two, so it's worth doing what you can to take care of both your gums and your cardiovascular health. Here are some tips:
Eat a heart-healthy—and gum-healthy—diet. A diet low in refined carbohydrates, high in fiber, vitamins C and D, antioxidants and Omega-3s has been shown to lower inflammation, benefitting your gums and your heart.
Quit smoking. Using tobacco in any form is a risk factor for developing both gum disease and heart disease.
Take care of your oral health. Gum disease can often be prevented—and reversed if caught early—simply with good oral hygiene, so be diligent about brushing your teeth twice a day and flossing once a day.
Come in for regular cleanings and checkups. Regular cleanings can help keep your gums healthy, and an examination can determine if you have gum disease. Be sure to tell us about any medical conditions or medications.
As you think about what you can do to take care of your heart health and overall health, don't forget your gums. If you have questions about how to improve your oral health, call us or schedule a consultation. You can learn more in the Dear Doctor magazine articles "Good Oral Health Leads to Better Health Overall" and "Carbohydrates Linked to Gum Disease."
By Center For Cosmetic And Sedation Dentistry
February 04, 2019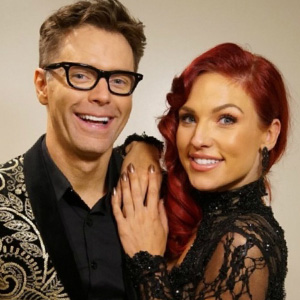 The long-running hit show Dancing with the Stars has had its share of memorable moments, including a wedding proposal, a wardrobe malfunction, and lots of sharp dance moves. But just recently, one DWTS contestant had the bad luck of taking an elbow to the mouth on two separate occasions—one of which resulted in some serious dental damage.
Nationally syndicated radio personality Bobby Bones received the accidental blows while practicing with his partner, professional dancer Sharna Burgess. "I got hit really hard," he said. "There was blood and a tooth. [My partner] was doing what she was supposed to do, and my face was not doing what it was supposed to do."
Accidents like this can happen at any time—especially when people take part in activities where there's a risk of dental trauma. Fortunately, dentists have many ways to treat oral injuries and restore damaged teeth. How do we do it?
It all depends on how much of the tooth is missing, whether the damage extends to the soft tissue in the tooth's pulp, and whether the tooth's roots are intact. If the roots are broken or seriously damaged, the tooth may need to be extracted (removed). It can then generally be replaced with a dental bridge or a state-of-the-art dental implant.
If the roots are healthy but the pulp is exposed, the tooth may become infected—a painful and potentially serious condition. A root canal is needed. In this procedure, the infected pulp tissue is removed and the "canals" (hollow spaces deep inside the tooth) are disinfected and sealed up. The tooth is then restored: A crown (cap) is generally used to replace the visible part above the gum line. A timely root canal procedure can often save a tooth that would otherwise be lost.
For moderate cracks and chips, dental veneers may be an option. Veneers are wafer-thin shells made of translucent material that go over the front surfaces of teeth. Custom-made from a model of your smile, veneers are securely cemented on to give you a restoration that looks natural and lasts for a long time.
It's often possible to fix minor chips with dental bonding—and this type of restoration can frequently be done in just one office visit. In this procedure, layers of tooth-colored resin are applied to fill in the parts of the tooth that are missing, and then hardened by a special light. While it may not be as long-lasting as some other restoration methods, bonding is a relatively simple and inexpensive technique that can produce good results.
If you would like more information about emergency dental treatment, please contact us or schedule an appointment for a consultation. You can learn more by reading the Dear Doctor articles "The Field-Side Guide to Dental Injuries" and "Knocked Out Tooth."