Posts for tag: braces
By Center For Cosmetic And Sedation Dentistry
December 16, 2018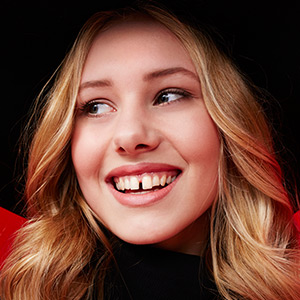 We often associate orthodontics with moving several teeth on the upper or lower arches (or both) with braces or clear aligners. But not all patients require a major endeavor — sometimes only one or a few teeth need to be moved, and not very far.
A slight gap between the two upper front teeth is one type of situation that only requires minor tooth movement: just a few teeth need to be moved and usually just a millimeter or two. The appliances needed to achieve this are also relatively simple in design: removable retainers or small scale fixed braces with small springs or elastics that place pressure against the teeth. The process may also only take a few months rather than two years as with major tooth movement.
Preparing for the procedure, though, must be undertaken with great care. We need to first determine if moving the teeth even slightly could affect the bite with the opposite teeth. We must also ensure the roots of the teeth intended for movement are in good position for allowing the space to be closed.
We must then consider the other supporting structures for the teeth. It's important for gums and bone to be healthy — if not, treating any found disease may be necessary first before beginning orthodontics. And, if the gap between the two upper teeth was created by an abnormally large frenum, the small strip of tissue connecting the lip to the upper gum, it may be necessary to remove it before tooth movement can begin to ensure the closed gap stays closed.
Like any other orthodontic treatment, minor tooth movement first requires a thorough examination with x-ray imaging to determine the exact tooth position, bite issues and the surrounding gum and bone health. We can then be reasonably certain if this straightforward procedure is right for you, and could help you obtain a more attractive smile.
If you would like more information on different orthodontic treatment choices, please contact us or schedule an appointment for a consultation. You can also learn more about this topic by reading the Dear Doctor magazine article "Minor Tooth Movement."
By Center For Cosmetic And Sedation Dentistry
February 16, 2018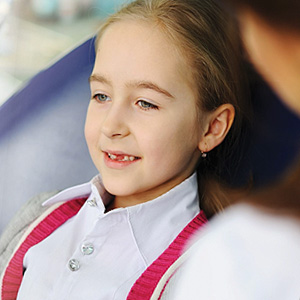 At any given time some 4 million teens and pre-teens are wearing braces or other orthodontic appliances to correct a malocclusion (poor bite). While most cases are straightforward, some have difficulties that increase treatment time and cost.
But what if you could reduce some of these difficulties before they fully develop? We often can through interceptive orthodontics.
This growing concept involves early orthodontic treatment around 6 to 10 years of age with the goal of guiding the development of a child's jaws and other mouth structures in the right direction. These early years are often the only time of life when many of these treatments will work.
For example, widening the roof of the mouth (the palate) in an abnormally narrow upper jaw takes advantage of a gap in the bone in the center of the palate that doesn't fuse until later in adolescence. A device called a palatal expander exerts outward pressure on the back teeth to influence the jawbone to grow out. New bone fills in the gap to permanently expand the jaw.
In cases with a developing overbite (the upper front teeth extending too far over the lower teeth when closed), we can install a hinged device called a Herbst appliance to the jaws in the back of the mouth. The hinge mechanism coaxes the lower jaw to develop further forward, which may help avoid more extensive and expensive jaw surgery later.
Interceptive treatments can also be fairly simple in design like a space retainer, but still have a tremendous impact on bite development. A space maintainer is often used when a primary ("baby") tooth is lost prematurely, which allows other teeth to drift into the empty space and crowd out the incoming permanent tooth. The wire loop device is placed within the open space to prevent drift and preserve the space for the permanent tooth.
To take advantage of these treatments, it's best to have your child's bite evaluated early. Professional organizations like the American Association of Orthodontists (AAO) recommend a screening by age 7. While it may reveal no abnormalities at all, it could also provide the first signs of an emerging problem. With interceptive orthodontics we may be able to correct them now or make them less of a problem for the future.
If you would like more information on orthodontic treatments, please contact us or schedule an appointment for a consultation. You can also learn more about this topic by reading the Dear Doctor article "Interceptive Orthodontics."