Posts for: December, 2019
By Center For Cosmetic And Sedation Dentistry
December 11, 2019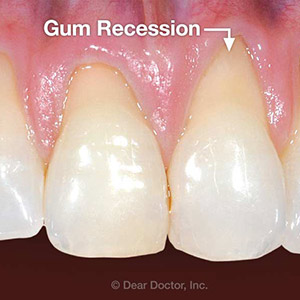 Your gums play an important role in dental function and health. Not only do they help anchor teeth in the jaw, the gums also protect tooth roots from disease.
But you can lose that protective covering if your gums recede or shrink back from the teeth. An exposed tooth is more susceptible to decay, and more sensitive to temperature and pressure.
Here are 4 causes for gum recession and what you can do about them.
Gum disease. The most common cause for gum recession is a bacterial infection called periodontal (gum) disease that most often arises from plaque, a thin film of bacteria and food particles accumulating on teeth. Gum disease in turn weakens the gums causes them to recede. You can reduce your risk for a gum infection through daily brushing and flossing to remove disease-causing plaque.
Genetics. The thickness of your gum tissues is a genetic trait you inherit from your parents. People born with thinner gums tend to be more susceptible to recession through toothbrush abrasion, wear or injury. If you have thinner tissues, you'll need to be diligent about oral hygiene and dental visits, and pay close attention to your gum health.
Tooth eruption. Teeth normally erupt from the center of a bony housing that protects the root. If a tooth erupts or moves outside of this housing, it can expose the root and cause little to no gum tissue around the tooth. Moving the tooth orthodontically to its proper position could help thicken gum tissue and make them more resistant to recession.
Aggressive hygiene. While hard scrubbing may work with other cleaning activities, it's the wrong approach for cleaning teeth. Too much force applied while brushing can eventually result in gum damage that leads to recession and tooth wear. So, "Easy does it": Let the gentle, mechanical action of the toothbrush bristles and toothpaste abrasives do the work of plaque removal.
While we can often repair gum recession through gum disease treatment or grafting surgery, it's much better to prevent it from happening. So, be sure you practice daily brushing and flossing with the proper technique to remove disease-causing plaque. And see your dentist regularly for cleanings and checkups to make sure your gums stay healthy.
If you would like more information on proper gum care, please contact us or schedule an appointment for a consultation. You can also learn more about this topic by reading the Dear Doctor magazine article "Gum Recession."
By Center For Cosmetic And Sedation Dentistry
December 01, 2019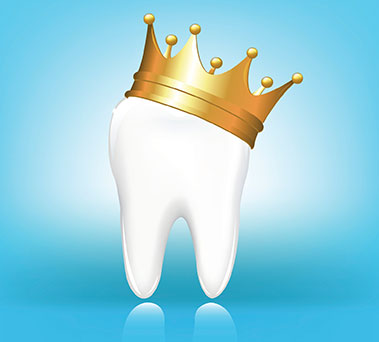 You may think all crowns are alike—but there can be a world of difference between one crown and another. Getting the crown your dentist recommends and one that's satisfactory to you will depend on a number of factors, including what you'll ultimately have to pay.
Here are 3 things you need to know about crowns before undergoing a crown restoration.
Different materials. Although porcelain is the most life-like material used, earlier types of this glass-based material weren't strong enough to withstand biting forces, especially in back teeth. Years ago, all-metal crowns were most often used until the development of a hybrid porcelain crown with an inner metal substructure for strength. In recent years stronger all-porcelain crowns have risen in popularity. The material type that works best often depends on the tooth to be crowned—all-porcelain may work for a visible front incisor, but a porcelain-metal hybrid might be needed for a back molar.
Level of artistry. While new computer manufacturing systems allow dentists to produce patient crowns in-office, most still require the services and skills of a dental lab technician. The cost difference between crowns usually occurs at this juncture: the more life-like and customized the crown, the more artistry and time required by a technician to produce it. This can increase the cost of the crown.
Limited choices. While you and your dentist want your crown choice to be as individualized and life-like as possible, your dental insurance may limit your options. Many policies only provide benefits for the most basic crown restoration—enough to regain functionality and have an acceptable, but not always the most aesthetic, appearance. To get a higher quality of crown you may have to supplement what your policy and deductible will cover.
Deciding which crown is best will depend on where it will be needed, the level of attractiveness you desire and your insurance and financial comfort level. And your dentist can certainly help guide you to a crown choice that's right for you.
If you would like more information on restorative crown choices, please contact us or schedule an appointment for a consultation. You can also learn more about this topic by reading the Dear Doctor magazine article "Porcelain Dental Crowns."