Posts for tag: dental care
By Center For Cosmetic And Sedation Dentistry
October 26, 2020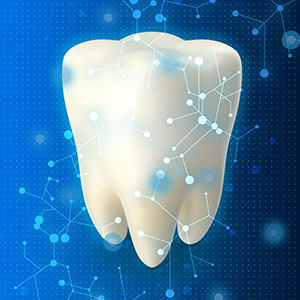 What a difference a hundred years can make—especially the last one hundred. In the early 20th Century, trains were the prime mode of cross-country transportation, electrical power was not universally available, and only the well-to-do could afford automobiles and telephones. We live in a far different world, transformed by digital media, air travel and instantaneous global communication.
Dental care has also made exponential leaps. Dentists in the early 21st Century have more effective and powerful treatments for disease, as well as life-like and durable restorations for missing teeth and less-than-perfect smiles. As far as dentistry goes, you couldn't live in a better time.
But if you thought the last century was amazing for dental care, you won't believe what may soon be coming your way this century. Here are a few of the incredible possibilities poised to become reality in the near future.
Regenerating teeth. As of now, the permanent teeth you have is all you're going to have—but that may soon change. Researchers are closing in on the ability to grow new dentin—and if that becomes practical, other parts of teeth may be next. Utilizing a person's stem cells, the building blocks of specialized human tissue, may yield the greatest prize of all, a completely regenerated tooth.
Targeting bacteria. Tooth decay and other dental diseases are most often caused by bacteria—but not every strain. The true culprits are a select few like Streptococcus mutans, which causes tooth decay. Based on growing knowledge of the human genome, we may one day be able to develop therapies that block transmission of specific bacteria from caregivers to infants, or inhibit these bacteria's ability to produce acid that erodes tooth enamel.
Employing "nano" tools. Nanotechnology tools and devices are no bigger than 100 nanometers (a nanometer is a one billionth of a meter), and perform tasks on the cellular level. Many researchers believe we may soon develop a device of this size that can seek out and destroy tiny clusters of cancer cells within the human body before they spread. This could be a game-changer for treating deadly oral cancer.
The current state of dental care would have amazed our great-grandparents. But we may soon be just as amazed at what 21st Century brings us.
If you would like more information on advances in dental care, please contact us or schedule an appointment for a consultation.
By Center For Cosmetic And Sedation Dentistry
April 20, 2018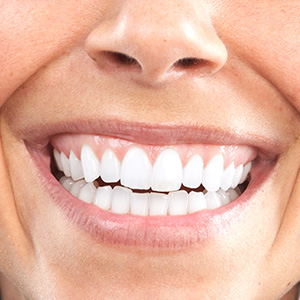 There are well-known holidays on the calendar this month, but here's one that might have escaped your notice: "Keep America Beautiful Month," which is observed throughout April! At this time, people from coast to coast are encouraged to clean and beautify their communities. So why not think of it as an occasion to spiff up your smile? Here are five ways to do exactly that:
Have your teeth professionally cleaned. A routine dental visit, which includes a professional cleaning and exam, is one of the best preventive healthcare values there is. It's a chance to catch dental problems (including potentially serious ones like oral cancer) before they become more difficult to treat. A dental professional can remove built-up deposits of tartar from your teeth using specialized instruments—something you can't do at home. Plus, you'll leave the office with a freshly polished smile that looks and feels great.
Get a professional teeth whitening. Having whiter teeth often makes people look more youthful. And one of the best ways to brighten dull teeth is with professional teeth whitening. You can achieve the fastest, most dramatic results with an in-office treatment—up to ten shades in just one visit! We can also make you a custom take-home kit to achieve similar results over time.
Repair chipped teeth. If you feel self-conscious about a chipped tooth, consider cosmetic bonding. In this relatively inexpensive procedure, which often takes just one office visit, tooth-colored resin material is applied to the chipped area and hardened under a special light. The translucent resin is built up layer by layer, bringing teeth with minor flaws back to a great, natural-looking appearance.
Replace old dental work. Sometimes old dental work can stand out more than we'd like it to. This is especially true of amalgam (silver) fillings—but even white fillings can absorb stain after many years. If you feel old dental work is detracting from your smile, it may be time to replace it with up-to-date dental materials.
Straighten your smile. Did you know that there is no maximum age for successful orthodontic treatment? It's true: Healthy teeth can be moved at any age. And if you think metal braces wouldn't fit in with your look or lifestyle, consider one of the less-visible alternatives to traditional orthodontic hardware—such as ceramic braces and clear aligners.
Having the smile you want can make you feel more confident in any month of the year. If you'd like more information on cosmetic dentistry, please contact us or schedule a consultation. You can learn more by reading the Dear Doctor magazine articles "How Your Dentist Can Help You Look Younger" and "Orthodontics for the Older Adult."