Posts for tag: tmj disorders
By Center For Cosmetic And Sedation Dentistry
August 18, 2018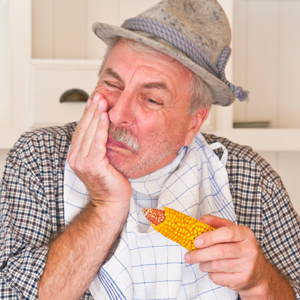 If you suffer from a temporomandibular ("jaw joint") pain disorder (TMD), you know any activity involving jaw movement can be uncomfortable. That includes eating.
But avoiding eating isn't an option—which means you may be attempting to minimize discomfort during flare-ups by choosing soft, processed foods that don't require a lot of jaw force. While this may certainly ease your TMD symptoms, you might also be cheating your health by eating foods not optimally nutritious.
It doesn't have to be a trade-off: with a few simple techniques you can still eat whole, natural foods while minimizing jaw joint pain. Here are 3 tips for making mealtime less stressful during TMD flare-ups.
Cut food into manageable bite sizes. Preparing your food beforehand will make a big difference in how much effort your jaws exert as you eat. Make sure all your food portions of vegetables, fruits or meats are cut or prepared into small, manageable bite sizes. It also helps to remove the tough outer skin of some fruits and vegetables or to mash other foods like potatoes or beans.
Use cooking liquids to soften food. For foods that aren't naturally moist, you can add liquids to soften them and make them easier to chew. Incorporate gravies, sauces or marinating liquids into your meal preparation to help soften tougher foods like poultry, meats or some vegetables.
Go easy with your chewing and biting motion. The strategy here is to minimize jaw movement and force as much as possible. While preparing your food as mentioned before will help a lot, how you bite and chew will also make a big difference. Limit your jaw opening to a comfortable degree, take small bites and chew slowly.
Managing a jaw joint disorder is an ongoing process. When practiced together with other treatments like therapy or medication, eating deliberately can help make life with TMD easier.
If you would like more information on coping with jaw joint disorder, please contact us or schedule an appointment for a consultation. You can also learn more about this topic by reading the Dear Doctor magazine article "What to Eat When TMJ Pain Flares Up."
By Center For Cosmetic And Sedation Dentistry
February 04, 2017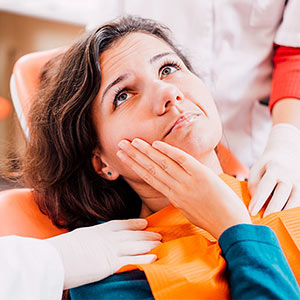 If you have chronic jaw joint pain you may have heard of using Botox to relieve discomfort from temporomandibular disorders (TMD). Before you seek out this remedy, though, be sure you know the facts beforehand.
TMD is actually a group of conditions affecting the joints, muscles and overall structures of the jaw. People with TMD often experience sharp pain and reduced range of motion of the jaw joints. Although we don't know the exact causes, we believe stress (accompanied often by teeth grinding habits) is a major factor for many patients.
Treatments run the spectrum from conservative to aggressive. Conservative treatments include cold and heat packs, therapeutic exercises, and muscle pain or relaxant medication. On the more aggressive side, patients undergo surgery to reorient the lower jaw. Most people gain a significant amount of relief from conservative therapies; the results aren't as positive with surgery.
Botox falls on the aggressive side of treatments. Approved for use by the Food and Drug Administration for cosmetic uses, the drug contains botulinum toxin type A, a bacterial toxin that can cause muscle paralysis. It's often injected into facial structures to paralyze small muscles and temporarily "smooth out" wrinkle lines. Only recently has it been proposed to help relieve jaw pain.
The jury, however, is still out on its effectiveness with jaw pain. The double-blind testing performed thus far hasn't produced any relevant clinical results that the injections actually work with TMD.
And there are other complications. Some people injected with Botox encounter pain, bruising or swelling at the injection site, and some have severe headaches afterward. Botox is also a temporary solution, not a permanent cure — you'll need another injection a few months later to maintain the effect. You might even develop antibodies that diminish the drug's effect and require higher subsequent doses to compensate.
This and other concerns should give you pause before seeking out this remedy. The best strategy is to try the traditional treatments first, which are also the least invasive. If there's no significant relief, then talk to us and your physician about other options.
If you would like more information on treatment options for TMD, please contact us or schedule an appointment for a consultation. You can also learn more about this topic by reading the Dear Doctor magazine article "Botox Treatment for TMJ Pain."