Posts for: February, 2018
By Center For Cosmetic And Sedation Dentistry
February 16, 2018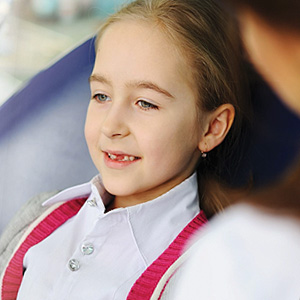 At any given time some 4 million teens and pre-teens are wearing braces or other orthodontic appliances to correct a malocclusion (poor bite). While most cases are straightforward, some have difficulties that increase treatment time and cost.
But what if you could reduce some of these difficulties before they fully develop? We often can through interceptive orthodontics.
This growing concept involves early orthodontic treatment around 6 to 10 years of age with the goal of guiding the development of a child's jaws and other mouth structures in the right direction. These early years are often the only time of life when many of these treatments will work.
For example, widening the roof of the mouth (the palate) in an abnormally narrow upper jaw takes advantage of a gap in the bone in the center of the palate that doesn't fuse until later in adolescence. A device called a palatal expander exerts outward pressure on the back teeth to influence the jawbone to grow out. New bone fills in the gap to permanently expand the jaw.
In cases with a developing overbite (the upper front teeth extending too far over the lower teeth when closed), we can install a hinged device called a Herbst appliance to the jaws in the back of the mouth. The hinge mechanism coaxes the lower jaw to develop further forward, which may help avoid more extensive and expensive jaw surgery later.
Interceptive treatments can also be fairly simple in design like a space retainer, but still have a tremendous impact on bite development. A space maintainer is often used when a primary ("baby") tooth is lost prematurely, which allows other teeth to drift into the empty space and crowd out the incoming permanent tooth. The wire loop device is placed within the open space to prevent drift and preserve the space for the permanent tooth.
To take advantage of these treatments, it's best to have your child's bite evaluated early. Professional organizations like the American Association of Orthodontists (AAO) recommend a screening by age 7. While it may reveal no abnormalities at all, it could also provide the first signs of an emerging problem. With interceptive orthodontics we may be able to correct them now or make them less of a problem for the future.
If you would like more information on orthodontic treatments, please contact us or schedule an appointment for a consultation. You can also learn more about this topic by reading the Dear Doctor article "Interceptive Orthodontics."
By Center For Cosmetic And Sedation Dentistry
February 01, 2018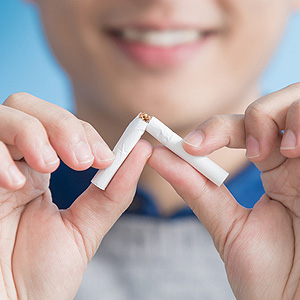 If you smoke, you know better than anyone how a hard a habit it is to kick. If you want to quit, it helps to have a motivating reason—like lowering your risk for cancer, cardiovascular disease or similar conditions.
Here's another reason for quitting tobacco: it could be making your teeth and gums less healthy. And, if you're facing a restoration like dental implants, smoking can make that process harder or even increase the risk of failure.
So, to give your willpower some needed pep talk material, here are 3 reasons why smoking doesn't mix with dental implants.
Inhaled smoke damages mouth tissues. Though you may not realize it, the smoke from your cigarette or cigar is hot enough to burn the top layer of skin cells in your mouth, which then thickens them. This could affect your salivary glands causing them to produce less saliva, which in turn could set off a chain of events that increases your risk of tooth decay or periodontal (gum) disease. The end result might be bone loss, which could make installing dental implants difficult if not impossible.
Nicotine restricts healthy blood flow. Nicotine, the chemical tobacco users crave, can restrict blood flow in the tiny vessels that course through the mouth membranes and gums. With less blood flow, these tissues may not receive enough antibodies to fight infection and fully facilitate healing, which could interfere with the integration of bone and implants that create their durable hold. Slower healing, as well as the increased chances of infection, could interrupt this integration process.
Smoking contributes to other diseases that impact oral health. Smoking's direct effect on the mouth isn't the only impact it could have on your oral health. As is well known, tobacco use can increase the risk of systemic conditions like cardiovascular and lung disease, and cancer. These conditions may also trigger inflammation—and a number of studies are showing this triggered inflammatory response could also affect your body's ability to fight bacterial infections in the mouth. Less healthy teeth, gums and underlying bone work against your chances of long-term success with implants.
If you would like more information on dental implants, please contact us or schedule an appointment for a consultation. You can also learn more about this topic by reading the Dear Doctor magazine article "Dental Implants & Smoking: What are the Risks?"